Management Team:
Our Practice Manager, Jon, graduated from Ole Miss and has been working the veterinary field since 1998. He is in charge of all day-to-day operations.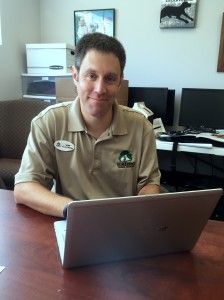 Technicians
Technicians are responsible for all exam room, outpatient diagnostic tests, pharmaceuticals, blood drawing, bandages, IV's, injections, wound care, emergency triage, and stabilization, anesthesia, dentistry, assisting in surgery, client education, behavior, care of ICU and isolation patients. They carry out the treatments and alert the doctors of any change with the patients. They are qualified to answer most questions about a pet's condition or problem. Their experience ranges from 43 years in the field to fresh out of school with training in all new techniques and technologies.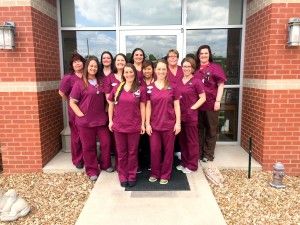 Back Row: Laurie, Haley, Tiffany, Lee Ann, Amie
Middle Row: Melissa, Megan, Stephanie, Meghan
Front row: Rosanna, Amanda
Reception
Elm Point Animal Hospitals clients first point of contact is critical to our business. Our receptionist team is "the voice and the face of Elm Point Animal Hospital." Our receptionists are skilled in what they do and are here to help you with your questions and your needs at Elm Point Animal Hospital.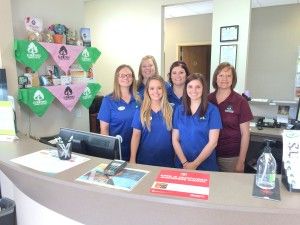 Back Row: Jessica, Kelly, Alice
Front row: Vicky, Valerie, Sabrina
Kennel and Boarding
The kennel staff is responsible for the day-to-day care of the boarding pets at Elm Point Animal Hospital. Although the feeding, walking and cleaning up seems to be an endless task, they are never too busy to give an extra hug or pat on the head. They monitor the borders closely and are alert to any changes in an individual's health or attitude. The kennel staff is also responsible for maintaining the health of the hospital. By ensuring the cleanliness of the entire hospital and property, they play a critical role in the safety and prevention of disease in Elm Point Animal Hospital's hospitalized patients, outpatient boarders, clients, and staff. Although you may not see the kennel staff too often, your pets are glad for all of the attention that they receive from these caring and hardworking team members.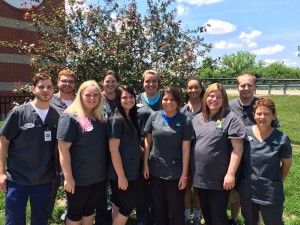 Back Row: Jordan, Kelly, Erin, Leighanna, Michael
Front Row: Patrick, Kelsy, Erikka, Sarah, Becky, Debbie
Grooming
The groomers at Elm Point Animal Hospital help fulfill our complete-service philosophy. They provide more than just a bath and pretty style. Since the groomers often see their patients every 6-8 weeks, they may be the first to notice weight change or other health issues. Any skin, eye or ear problems, any lumps or bumps can be immediately brought to the attention of a veterinarian. Groomers understand the link between a healthy inside and a radiant outside. When you look good, you feel good, and Elm Point Animal Hospital's groomers keep your pets looking and feeling their best.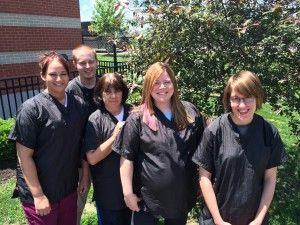 Melissa, Michael, Taffy, Becky, Krista