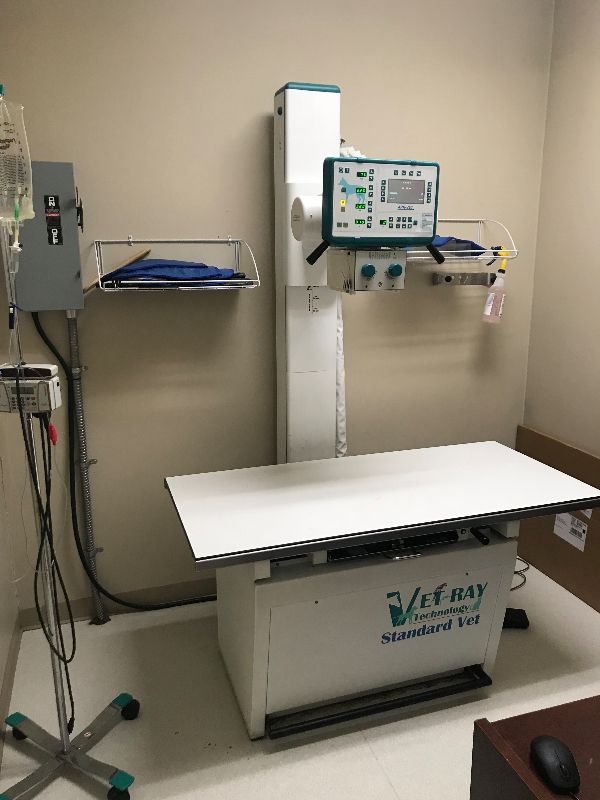 Digital radiology is a diagnostic technique where you Elm Point Animal Hospital doctors can use X-rays to do a noninvasive scan of your pet's' body. Your doctors can use x-rays to detect arthritis, fractures, bony tumors and other forms of cancer; heart enlargement and congestive heart failure; bladder and kidney stones; stomach or intestinal foreign bodies; pneumonia and other lung diseases and much more.
The doctors of Elm Point Animal Hospital use a state of the art digital system consisting of a
Sedecal VetRay Standard Analog System
and an
AGFA CR-30-X digitizer
. This digital system offers high quality images, with the lowest possible dose of radiation possible. Also being a digital system gives the doctors of Elm Point Animal Hospital the option of emailing radiographs to board certified radiologists and getting results in a much faster time.
Radiology is a part of a diagnostic work-up if your pet is having a problem or as part of a general wellness examination in an older pet to detect potential problems early. Ask our staff if you have questions about our Radiology Services.