Below you will find what the Elm Point Animal Hospital Veterinarians and staff find to be the most helpful internet resources available for their clients to utilize. Please click on the logo to redirect you to the internet page. We will only place links that are recommended and approved by the doctors.
Our mission is to end pet homelessness, promote responsible pet ownership, and advocate for animal welfare. Five Acres Animal Shelter is the only no-kill animal shelter in St. Charles County, Missouri.

Our mission, as stated by founder Henry Bergh, is "to provide effective means for the prevention of cruelty to animals throughout the United States." The ASPCA works to rescue animals from abuse, pass humane laws and share resources with shelters nationwide

The United States federal agency that regulates the manufacture and distribution of food additives and drugs that will be given to animals
Pet care resources from the American Animal Hospital Association (AAHA) featuring articles, blogs, ask-a-vet, adoptable pets, community events and more.
LifeLearn's mission is to Bring Learning to Life through the development of leading-edge educational resources for life science professionals.
Free pet advice with a bonus: Only MyPetED gives you quick access to all your pet care information in one handy spot.
Pet Health Library is for pet owners that need more information, on just "what their vet was saying!" These articles are in a more layman termed writing.
Pet Health Network® is for pets and their people. We're a community created for people like you, by people just like you — people who have dogs and cats as part of their families.
We're dedicated to providing you with comprehensive and trustworthy information to ensure your four-legged family members enjoy the longest, healthiest, and happiest lives possible

TreeHouse Wildlife Center is the ideal environment for injured or orphaned animals who need time to recuperate.
Veteran Wildlife Technicians give urgent assessment and professional care to all animals who come to TreeHouse. TreeHouse also caters to humans interested in learning more about their wild neighbors.
Do you have questions about animal health, medications, therapies, surgery, behavior, or safety? Did your veterinarian suggest you visit this site to learn more about a health issue concerning your pet?
VeterinaryPartner.com is here to support your veterinarian and you in the care of your companion animals by providing reliable, up-to-date animal health information from the veterinarians and experts of the Veterinary Information Network (VIN), the world's first and largest online veterinary database and community
VSS is a multi-specialty referral-only practice and after-hours emergency facility committed to providing advanced veterinary care for pets. Our highly qualified and experienced board certified specialists work in collaboration with primary care veterinarians throughout Missouri and its surrounding states to diagnose and treat complex, challenging, and often life-threatening pet health problems.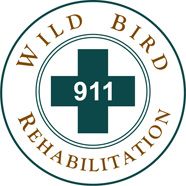 Our mission is to give the best possible care to injured, sick and orphaned wild birds and to release those birds back into their natural habitat.
Wildlife Rescue Center rehabilitates injured, sick and orphaned native wildlife and releases healthy animals to their natural habitat. Through educational outreach the Center provides environmental awareness, promotes a harmonious relationship with native wildlife, and encourages the community to protect our delicate ecosystems.